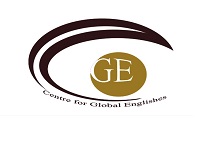 The next Centre for Global Englishes (CGE) seminar will take place on Wednesday 5th February 2019 from 5:00pm in Lecture Theatre C (room 1175), Building 65, Avenue Campus. The seminar will be presented by Richard Fay from the Manchester Institute of Education at the University of Manchester and is entitled "Ecological perspectives on researching multilingually: foregrounding and problematising language in an era of English-dominated scholarship". All welcome!
Here is the abstract for this seminar:
In this talk, with reference to a series of AHRC-funded research projects, and mindful of the Anglo-centric pressures within much global academic publishing, I will explore the area of research practice we term Researching Multilingually (RM-ly) and present an ecologically-framed analysis of researcher praxis vis-à-vis RM-ly. I will present these inter-related research projects and, in doing so, explore how the understanding of RM-ly has shifted over the years. In particular, there has been a move from:
a) foregrounding languages in research – exploring researcher thinking and practice regarding the use of multiple languages in research (in an institutional and global context of English-dominated research); to
b) problematising the languaging of research – exploring researcher praxis regarding their languaging of research.
By the end, I will raise a number of proposals relating to researcher education, research governance, and epistemic justice.