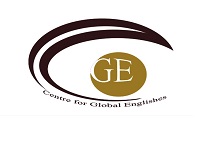 The first Centre for Global Englishes (CGE) seminar of the academic year will take place on Wednesday 17th October 2018 from 5:00pm in Lecture Theatre C (room 1175), Building 65, Avenue Campus. The seminar will be presented by Mariko Baird from International Baccalaureate and Rob Baird from the University of Southampton and is entitled "'Attitudes' and English as a Lingua Franca". All welcome!
Here is the abstract for this seminar:
Although we are most famous for having the first Centre for Global Englishes wedding, in this talk we will address a more difficult relationship, namely between the English as a lingua franca (ELF) field of enquiry and language attitude research. Based on our recent chapter 'English as a Lingua Franca: Changing Attitudes' in the Routledge Handbook of English as a Lingua Franca, we will draw on theoretical frameworks and empirical data, based on our fieldwork in East and South East Asia, to illustrate problems that accompany traditional language-attitude frameworks when applied to speakers who experience dynamic communicative contexts and associated constructs. Our talk will outline important considerations for researching people's perceptions of language in ELF scenarios, and we will conclude by discussing implications for the empirical treatment of language in wider sociolinguistic research.
Both Mariko and Rob Baird are among the founding members of the Centre for Global Englishes (CGE) here in Southampton. Mariko researched ideas of language and the sociolinguistic realities of university students and business people in East Asia, and now is a Subject Manager for Language and Literature at International Baccalaureate (IB). Rob researched perceptions and communicative practices of English users in English-as-a-medium-of-instruction settings in East and South East Asia. He is now a Senior Teaching Fellow in the Academic Centre for International Students (ACIS) at the University of Southampton.